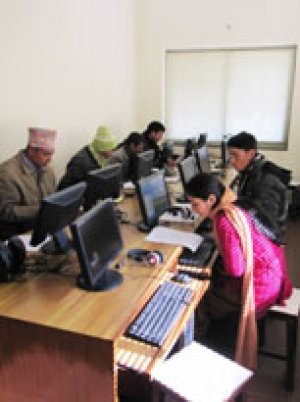 Created Date: July 18, 2011
Author: HeNN
Comment(s): 0
Support to RBF for Teaching-Learning Pedagogy Workshop, Kavre
Project:
Improving Primary Classrooms and Teaching-Learning Pedagogy in Kavre
Location:
Kavre District
Partners:
HeNN
Rato Bangala Foundation (RBF)
Local Schools
Cost:
NRs 4,94,460
Time:
July 2011
Project Description:
RBF approached HeNN to support the project, which aims to improve teaching-learning pedagogy and classroom organization in Grades 1-3 of nine government schools in Kavre district.
With the first installment of USD 2,789.40 provided, the Rato Bangla Foundation conducted a one-day planning workshop with school leaders and 18 -day training for teachers from Grade 1-3.
With the second installment of USD 1701.53 provided, RBF conducted one day interaction with school leaders focusing on progress after teacher training and work to be carried out next as well as handed over a set of educational and teaching materials to the partner schools.
The progress of the project has been regularly monitored by RBF and HeNN. RBF has planned to have interaction with the teachers focusing on the progress and future plans.