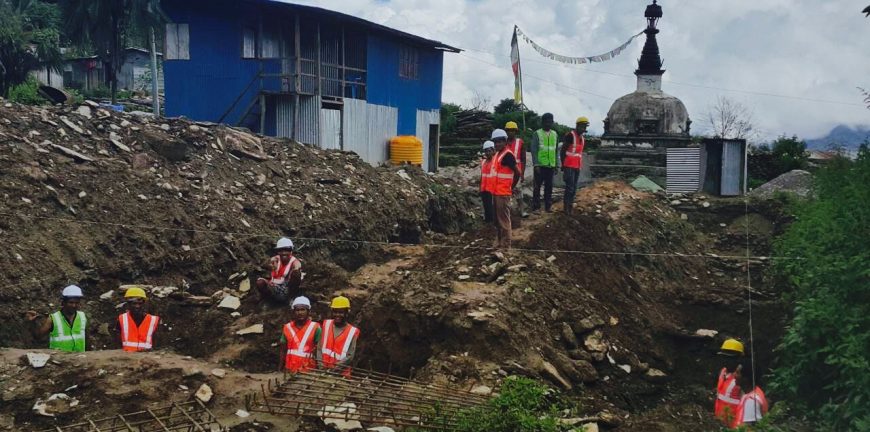 Created Date: July 31, 2017
Author: HELP NEPAL Network
Comment(s): 0
Rebuilding Rajkuleshwor Lower Secondary School, Dolakha
Dolakha, one of the worst affected districts by the April 2015 earthquake, was also the epicenter of the earthquake on May 12. The district suffered heavy damages, all houses were destroyed along with 396 government schools. There were 170 human casualties.
Following its immediate disaster relief efforts, HeNN looked to long term reconstruction. Since its establishment, HELP NEPAL Network has prioritized education and health, and it was decided that HeNN would fund and supervise reconstruction of two government schools, Rajkuleshwor Lower Secondary School and Thokarpa Secondary School in Dolakha and Sindhupalchowk respectively.
HELP NEPAL Network officially signed an agreement with Rajhity Society, our local partner in Dolakha, in March 2017 after the project was announced and the first installment of funds were handed over by MaHa duo in January.
The reconstruction of Rajkuleshwor Lower Secondary School is one of the two biggest projects HeNN has undertaken so far, with the project cost of NRs. 5,75,78,256.16/- (Five crore seventy five lakhs, seventy eight thousand two hundred fifty six rupees and sixteen paisa only).
Traditional Nepali architecture along with earthquake resistant techniques have been incorporated in the structural designs. Infrastructure plans include construction of a multi-purpose hall, a kitchen, a mess hall, a storeroom, toilets and classrooms (for grade one to 12) that can accommodate as many as 30 students each.
Funds will be disbursed in 10 installments and the second installment has already been released for groundwork.