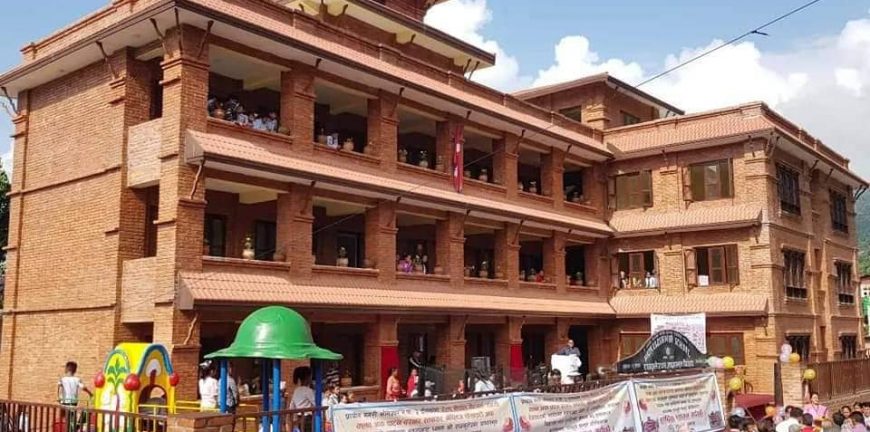 Created Date: June 01, 2022
Author: HELP NEPAL Network
Comment(s): 0
Rajkuleswor Basic School Inauguration Program
Help Nepal Network is pleased to announce the completion of the reconstruction of Rajkuleshwor School in Dolakha, Nepal. We would like to thank our local partner Rajhiti Samaj and all of our donors from around the world who made this project possible, including the generous support of the Rotary Club of Patan Durbar Square and the Nepalese Society of Texas.
After the devastating 2015 earthquake in Nepal which destroyed the former school building, classes had been conducted in makeshift shelters providing less than ideal teaching conditions and subject to disruptions due to inclement weather.
Marking the date of B.S. 2079/02/15, Help Nepal Network handed over the completed Rajkuleswor School building to the school management committee and the local community of Bhimeswor-02, Dolakha. The inauguration program was chaired by Mayor Ishwor Narayan Manandhar and attended by the staff and students of the school, community members, the Help Nepal Network team, and our partners.