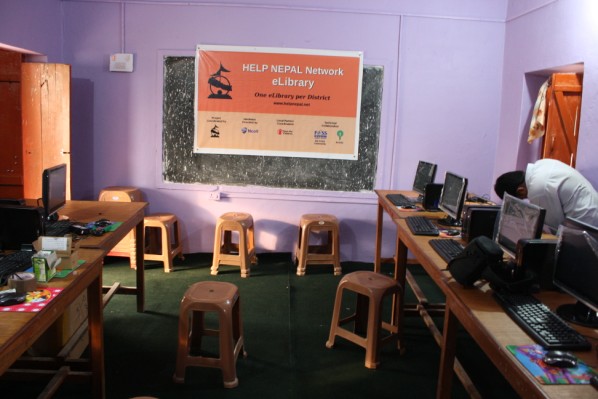 Created Date: July 18, 2011
Author: HeNN
Comment(s): 0
eLibrary at Shree Darakh HS School, Kailali
PROJECT:
Establishment of eLibrary at Shree Darakh Higher Secondary School
LOCATION:
Harinagar VDC, Kailali
PARTNERS:
Ncell, Telecom Company
Save the Children
Backward Society Education
Help Nepal Network
COST:
Ncell contribution: NRs 519,391.18
TIME:
April 2011
PROJECT DESCRIPTION:
The Help Nepal Network, Save the Children and Ncell Telecom Company worked in close collaboration to identify the needy school and set up an eLibrary facility there.
The Save the Children identified Shree Darakh Higher Secondary School located at Harinagar VDC, of Kailali district. The Ncell provided funding and the Help Nepal implemented the project with the support from a local NGO, Backward Society Education.
Two members of FOSS Nepal Community volunteered to set up the eLibrary facility at the school premises on April 17, 2011. The facility will be utilized in a full-fledged manner upon the connection of electricity. During the period of setting up of the facility, authorities were installing electricity poles in the area.
The School runs classes from 1 to 10 and has a total of 811 students including 405 boys and 406 girls. These students along with teachers and members of local community will benefit immensely with the eLibrary facility.