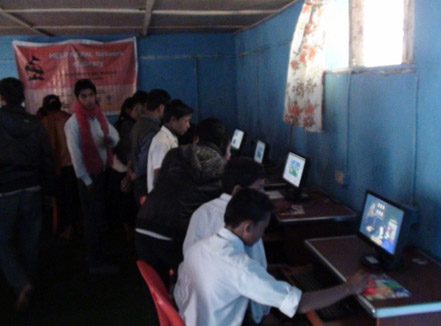 Created Date: July 18, 2011
Author: HeNN
Comment(s): 0
eLibrary at Buddha Secondary School, Baglung
PROJECT
Establishment of e-Library at Buddha Secondary School
LOCATION
Baglung
PARTNER
Buddha Secondary School
HELP NEPAL Network
COST
USD 4,880.93
TIME
March, 2011
PROJECT DESCRIPTION
Buddha Secondary School located in Baglung district of western Nepal runs classes from 1 to 10.
There are a total of 500 students and 14 teachers at the school.
But it lacked a proper library. Therefore, with the partnership of Kathmandu University, the HeNN took the initiative to provide the school with the facility of e-library.
A team of volunteers from Kathmandu University (KU) helped set up the e-Library at the school.