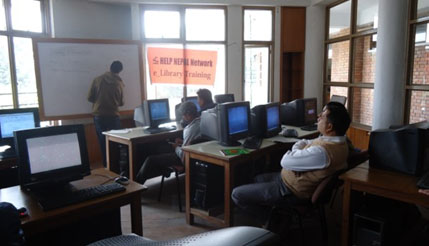 Created Date: July 18, 2011
Author: HeNN
Comment(s): 0
eLibrary Training at BVS, Kathmandu
Project:
eLibrary Training at BVS
Location:
Kathmandu
Partners:
HeNN
Ncell
Save the Children
Cost:
Ncell contribution: NRs 519,391.18
(for the whole e-Library project 2011)
Time:
November, 2011
Project Description:
A two-day-long eLibrary training was held at Brihaspati Vidhya Sadan, Naxal on November, 2011.
Ten participants (computer teachers) from seven different schools took part in the training. The training was focused on how to use the eLibrary contents and how to do the trouble shooting.
15 volunteers from Kathmandu University (KU) were involved during the training. The training was held under the collaboration between Ncell, Save the Children and HeNN.