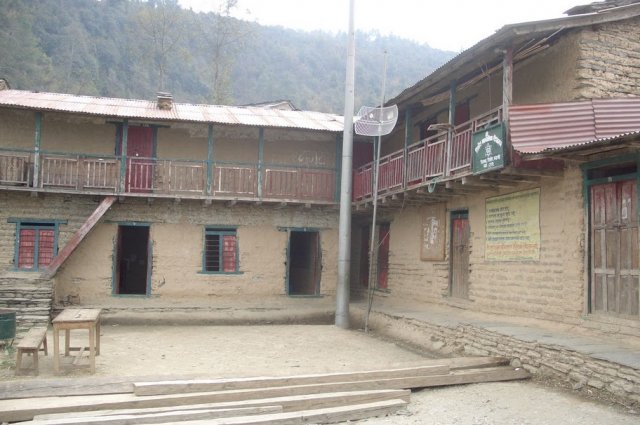 Created Date: July 18, 2008
Author: HeNN
Comment(s): 0
eLibrary in Tikot Secondary School, Myagdi
PROJECT:
eLibrary in Tikot Secondary School.
LOCATION:
Histan VDC, Magdi District
PARTNER:
Help Nepal Network
Nepal Library Foundation, Canada
Nepal Wireless Network
FOSS Nepal
Shree Tikot Secondary School
COST:
(Exchange rate1$=NRs72)
HeNN contribution : US$ 1,666.67
Local contribution towards furnitures and instructors.
TIME:
May 2008
PROJECT DESCRIPTION:
Help Nepal Network eLibrary at Tikot Secondary School, Histan VDC in Magdi district, was the 5th e-library deployed by HeNN.
It was deployed with the technical support from IOE FOSS community. This eLibrary was funded by Nepal Library Foundation, and Nepal Wireless Network was the technical partner for connectivity.
HeNN provided 7 computers fo the project.