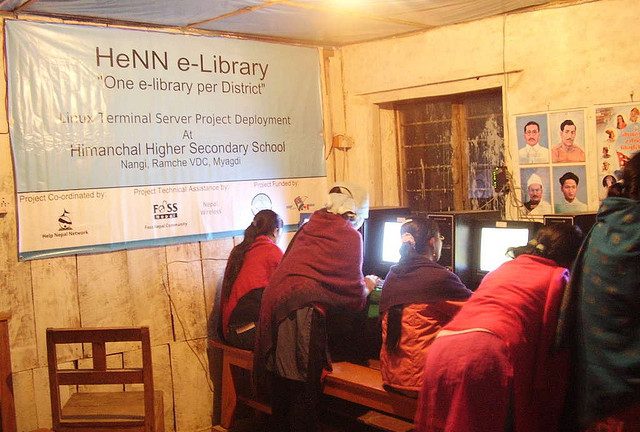 Created Date: July 18, 2008
Author: HeNN
Comment(s): 0
eLibrary in Himanchal HS School, Myagdi
PROJECT:
Establishment of eLibrary in Himanchal Higher Secondary School
LOCATION:
Nangi, Myagdi district.
PARTNER:
FOSS Nepal
COST:
(Exchange rate1$=NRs72)
HeNN contribution: US$1,666.66
Local contribution towards furnitures and an instructor.
TIME:
May 2008
PROJECT DESCRIPTION:
The school was provided 6 computers along with one server.
It was deployed with the technical support from IOE FOSS community which aims to educate and make rural people aware about the latest technology .