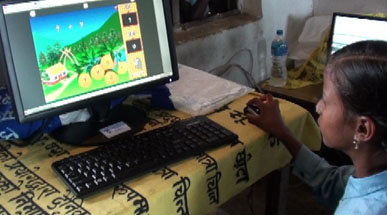 Created Date: July 18, 2011
Author: HeNN
Comment(s): 0
eLibrary at Nepal Rastriya Secondary School, Birgunj
Project:
eLibrary at Sri Nepal Rastriya Secondary School, Birgunj
Location:
Birgunj, Parsa
Partners:
HeNN
Ncell
Save the Children
Cost:
Ncell contribution: NRs 519,391.18
(Total fund for eight e-Library projects)
Time:
September 2011
Project Description:
An eLibrary was set up at Sri Nepal Rastriya Secondary School, Birgunj in partnership with Ncell and Save the Children.
The students from Kathmandu University (KU) successfully deployed an eLibrary at the school on 20 September 2011.
Around 850 students including 17 teachers and the local community members are expected to be benefitted from the eLibrary.