Created Date: November 18, 2006
Author: HeNN
Comment(s): 0
Three Women, Two Marathons, One Cause
Three Nepali women (all members of Help Nepal Network USA) ran the US Marathons in November 2006 to raise funds for the construction of the Help Nepal Health Post in Haripurwa VDC, Sarlahi. Haripurwa VDC is a conglomerate of villages with approximately 13,000 people.
The VDC does not have a health facility and the villagers have to walk long hours to the district hospital in Malangwa for minor treatments and check ups.
The three, Prerana Shrestha, Sworupa Khadka and Raksha Pant, successfully raised nearly over US$9,000.Prerana ran the ING New York City Marathon on November 5, and Sworupa and Raksha ran the Philadelphia Marathon on November 19.
In the summer of 2006, the MaHa US Tour organized by Help Nepal Network raised $10,760.90 for the 13-bed Health Post. The total initial estimated cost for the construction of the Health Post is approximately $19,000.
HeNN has raised enough funds but is waiting to begin the work because of recent security problems in the region. It hopes to start the work soon.
The runners
Prerana Shrestha – THE ING NEW YORK CITY MARATHON (Nov 5, 2006)
Prerana is a PhD candidate in Neuroscience at The Rockefeller University in New York. She graduated from Bates College in 2003 with a Bachelors of Science degree in Biological Chemistry. She also serves in the executive committee of International Nepali Biomedical Society (INBS). Prerana (874B) is a member of SEBS-NA and an Alum of Adarsha Vidya Mandir High School.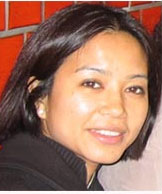 Raksha Pant – PHILADELPHIA MARATHON (NOV 19, 2006)
Raksha works in McKinsey & Company's Asset Management Research Practice in NYC. Raised in Thailand and the Philippines, Raksha graduated from Bryn Mawr College in 2002 with an Economics major/Math minor. Raksha and friends also launched "Badi ko Sathi", a non-profit with the goal of educating Badi children and raising societal awareness about the Badi plight.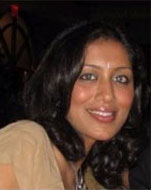 Sworupa Khadka – PHILADELPHIA MARATHON (NOV 19, 2006)
Sworupa works as an Assistant Operations Manager at Mellon Financial Corporation in its Consulting and Investment Solutions group. She graduated from University of Bridgeport, CT in 2001 where she served as a President of The Himalayan Club, a student organization. She is also the founding member of XMA (Xavier's Mary's Alumni Association). She has been actively involved in the organization of various social and fund raising events/activities in the New England and tri-state area.