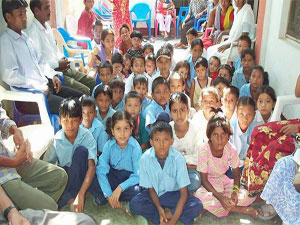 Created Date: July 19, 2005
Author: HeNN
Comment(s): 0
Support to Conflict Impacted Children, Chitwan
PROJECT:
Supporting Conflict Impacted Children
LOCATION:
Bharatpur, Chitwan district
PARTNER:
Helpless Service Nepal
COST:
HeNN Contribution: US$5,850
TIME:
November 2005
PROJECT DESCRIPTION:
HeNN had been closely following the excellent work Helpless Service Nepal had been doing in supporting Conflict Impacted Children (CIC). The organisation is run by Mrs Sarswati Poudel, who decided to dedicate her life in supporting CIC after she lost her husband in the ongoing conflict.
HeNN was also fully aware of the financial difficulties the organisation was facing. Hence, HeNN decided to provide clothes and educations material to the children for one year.
Helpless Service Nepal has been housing 83 children, who come from villages in Chitwan and surrounding districts. Many of them have lost one or both the parents.