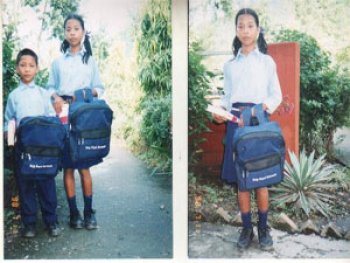 Created Date: June 19, 2006
Author: HeNN
Comment(s): 0
Support to Conflic Impacted Children, Nepalganj
PROJECT:
Support to Conflict Impacted Children
LOCATION:
Nepalgunj, Banke district
PARTNER:
Sahara Emergency Transit Shelter
COST:
HeNN Contribution US$ 3,000
TIME: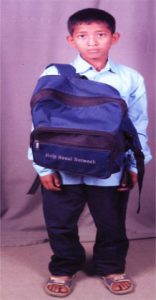 13 June 2006
PROJECT DESCRIPTION:
SAHARA is a shelter that has been managing an Emergency Transit Center for Conflict Impacted Children in Nepalgunj for the
last three years. SAHARA has been instrumental in reintegrating Conflict Impacted Children into the community. Thanks to the center, 37 children have already been integrated into the community.
HeNN bought dictionaries, school bags, school uniforms for the children in the transit centre and also handed over a cheque of US$1,834 on 13th June 2006.
HeNN has worked with SAHARA in the past and had been impressed by its dedication to help the children who genuinely needed support.