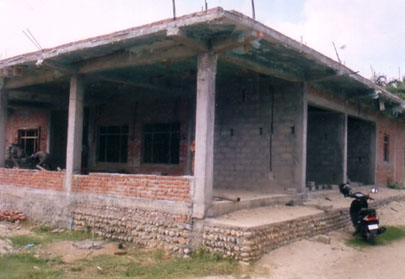 Created Date: July 19, 2011
Author: HeNN
Comment(s): 0
Support for Community Birthing Center, Dhanusha
PROJECT
Support to set up Birthing Centre at Bengadawar Clinic, Dhanusha
PARTNERS:
Fulkumari Trust
Help Nepal Network
COST:
Fulkumari Trust Contribution USD 6,944.45
TIME:
November 2011
PROJECT DESCRIPTION:
Dhanusha Sewa Samiti (DSS), established in 1992 in Dhanusha district, is a network of community based organizations working towards empowerment of disadvantaged people. DSS has established a Bengadawar clinic in Bengadawar village in a rented house.
DSS wanted to set up a Birthing Centre as part of the clinic to provide reproductive health services to pregnant women. For this purpose, DSS requested HeNN for financial support.
The HeNN has provided a total fund of USD 6,944.45 in two installments. The project was funded by The Fulkumari Trust.