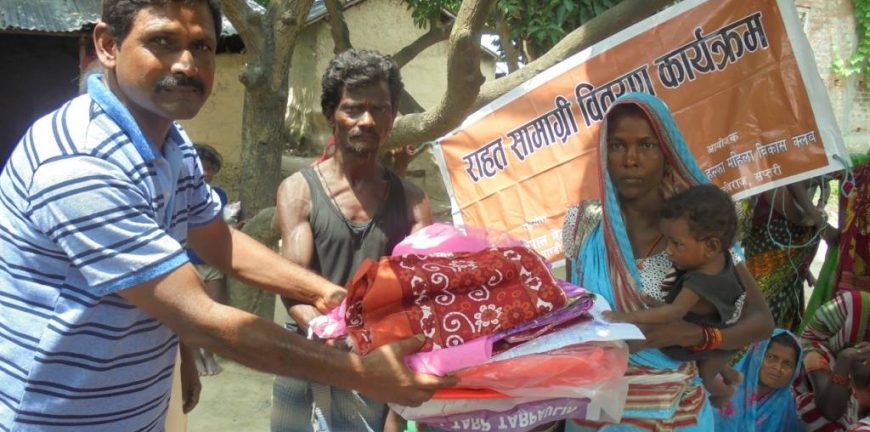 Created Date: December 22, 2017
Author: HELP NEPAL Network
Comment(s): 0
Relief to flood survivors, Saptari and Ramechhap
HeNN dispatched and distributed 100 family packs to survivors of flood that damaged over a dozen settlements in Saptari in late June. Relief materials were distributed by HeNN local partner, Dharmi Halfa Women's Development Club, Rajbiraj in coordination with the District Disaster Relief Committee, Saptari.
In the days following the floods, HELP NEPAL Network also distributed food and grains worth NRs. 2,50,100/- (including logistics). As many as 1500 houses in over a dozen villages were inundated by the floods rendering more than 200 families homeless.
Similarly, HeNN also distributed 40 family packs including foam mats (100m), rice (600kg), cooking oil (20l), cooking salt (20kg) and pulses (50kg) to survivors of Khimti, Ramechhap affected by the flood on July 16. HeNN local partner, Ramechhap UNESCO Sangi Shikshya Karyakram, coordinated relief on behalf of HeNN.