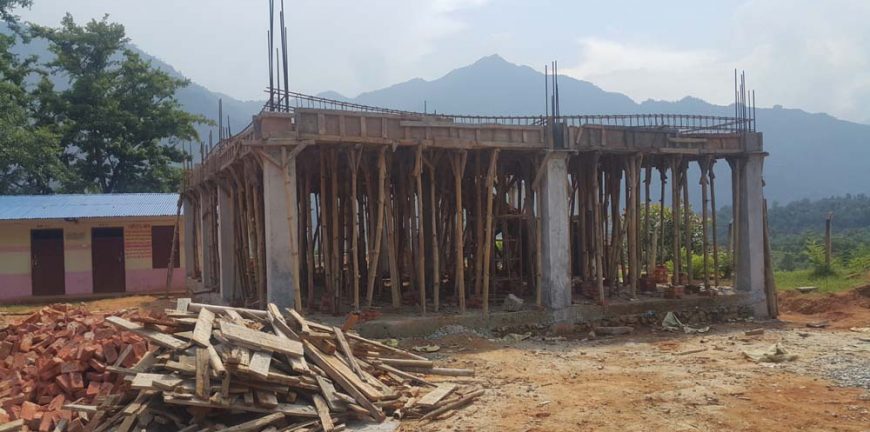 Created Date: February 16, 2017
Author: HELP NEPAL Network
Comment(s): 0
Rebuilding Bhimodaya Primary School, Gorkha
HELP NEPAL Network signed a Memorandum of Understanding (MoU) with Bhimodaya Primary School of Ghyalchowk-9, Gorkha on February 16, 2017 following HeNN UK's commitment to provide financial support of NRs. 49,89,406 (Forty nine lakh eighty nine thousand four hundred and six rupees only).
The school has more than 100 students from kindergarten to grade five. Six classrooms in two of the three school buildings and toilets were completely destroyed in the 2015 earthquake. Two classrooms in the third building were damaged in March 2016 when zinc roofs were blown away by strong winds in the region.
The rebuilding project includes construction of a four-room school building with concrete roofing and will directly benefit more than 100 students enrolled in the school. Funds are disbursed in three installments.
The first installment report was submitted to HeNN in September. So far, groundwork has been completed and pillars have been constructed. The second phase will include leveling the concrete floor and building walls.