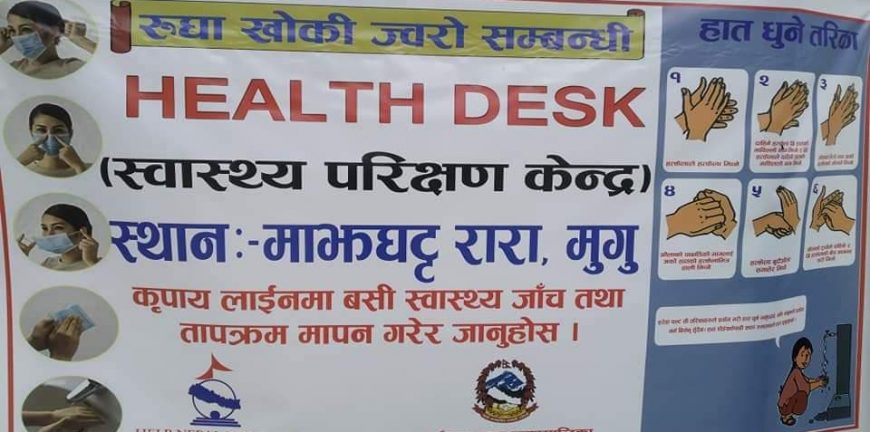 Created Date: May 07, 2020
Author: HELP NEPAL Network
Comment(s): 0
Heath Desk at Rara Municipality
Heath Desk at Rara Municipality, ward no 9, Murma.
In collaboration of Help Nepal Network Health Post and Rara Chhayanath Municipality, the health desk has been brought into operation for the fourth time.
Help Nepal Network health post has mobilized 4 staff and 3 staff from Rara Chhayanath Municipality for the checkup.
Thank you all for the support.
Also, we would like to thank surkhetpost.com for the news coverage.