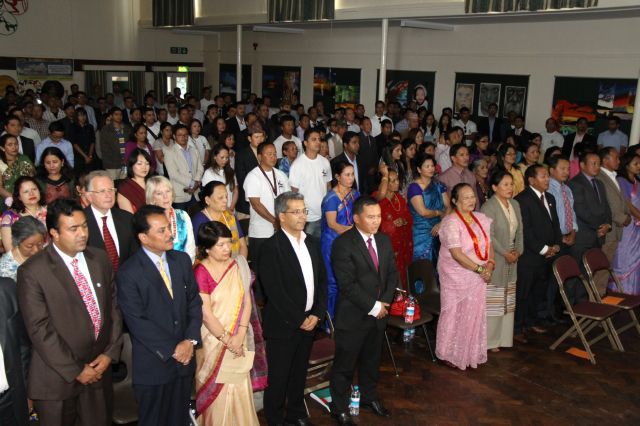 Created Date: August 18, 2013
Author: HeNN
Comment(s): 0
Over Rs 10 million raised in the UK
In a programme full of patriotic songs and dance, Nepalese living in the UK have donated over Rs 10 million to the Rs 100 million endowment fund being set up by the HELP NEPAL Network.
On 18 August, 2013, over 300 people attended the fund-raising programme organised at The Connaught School in Aldershot, UK.
Advisor of the Help Nepal Network UK and chief coordinator of the fund-raising programme, Surya Gurung, thanked all those who contributed to the fund and helped make the campaign a great success.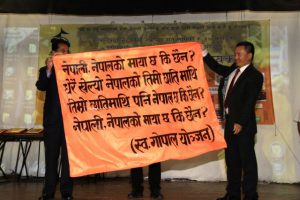 Chief guest at the programme and Nepal's ambassador to the UK, Dr Suresh Chandra Chalise, lauded the charitable activities being carried out by the Help Nepal Network. He also urged Nepalis living abroad to help schools, health posts and other development activities in their villages back home.
The then President of the Non-Resident Nepalis Association UK chapter, Kul Acharya, recalled that NRNA and Help Nepal Network had entered into a Memorandum of Understanding (MoU) to implement charitable activities in Nepal jointly. He said NRNA UK chapter stood ready to work in close collaboration with the Help Nepal Network in the days ahead.
Founder President of the Help Nepal Network, Rabindra Mishra, thanked the Nepali community in the UK for their generous contribution to the Endowment Fund. Saying that when the state was weak, citizens were expected to take up greater responsibility, Mishra added that even a small contribution from Nepalese living abroad could make positive changes in the lives of people in remote areas.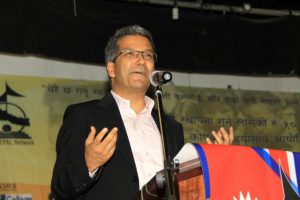 Fund-raising coordinators, donors, sponsors and volunteers were felicitated at the function. Treasurer of the Help Nepal Network UK chapter Sachin Shrestha welcomed all the participants while Bhagirath Yogi delivered the vote of thanks.
Earlier, nearly Rs 110 million was collected by organising similar events in Australia and New Zealand.
HELP NEPAL Network would like to express sincere thanks and appreciation to all the donors and well-wishers for their continuous support to the endowment fund and other activities.
Photo courtesy: Milan Tamu