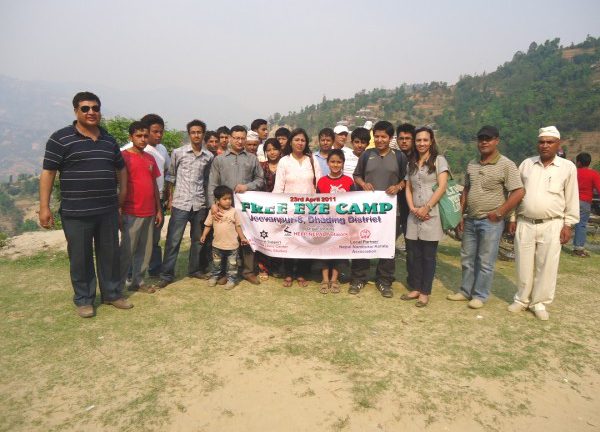 Created Date: July 19, 2011
Author: HeNN
Comment(s): 0
One-Day Eye Camp, Dhading
PROJECT:
One-Day Eye Camp
LOCATION:
Dhading, Jeevanpur-5
PARTNERS:
B.P Koirala Lions Club of Opthalmic Studies ( BPKLCOS)
Nepal Nambukai Karate Sangh
Help Nepal Network
COST and CONTRIBUTION:
HeNN contribution: NRs 58,373.70 (US$ 816.42 )
BPKLCOS contribution: Technical Support equivalent to NRs 130,200 (US$ 1820.98) on surgery
Nepal Nambukai Karate Sangh contribution: Local transport, Food and Volunteer management worth NRs 20,000.00 (US $ 279.72)
National Health Care, Omega and Lomus Pharmaceutical companies provided the logistics and medicinal support for the camp worth NRs 15,000.00 (US $209.79)
Date:
23 April 2011
PROJECT DESCRIPTION:
The One-Day Eye Camp was held at the outskirt of the Kathmandu Valley, Jeevanpur VDC, and Dhading district. BPKLCOS, a leading ophthalmic centre supported HeNN in all the technical aspects. The Centre provided doctors as well as paramedics in the camp. Besides, the patients were offered free cataract surgery at the B. P. Eye Hospital two days later (25 April 2011).
Some of the required medicines were provided by National Health Care, Omega and Lomus companies for free.
Local partner, Nepal Nambukai Karate Sangh, undertook publicity and management of the camp. They also contributed towards transportation of the patients to BPKLCOS for the surgery and from BPKLCOS back to Dhading. The Sangh also contributed in volunteer management including expenses related to their food and transport.
Out of targeted 500 patients, 350 patients were screened in the camp, out of which 22 patients were referred for the cataract surgery. However, due to some medical complications diagnosed in some of the patients, 8 surgeries were postponed and 14 operations were successfully carried out in the hospital on 25 April 2011.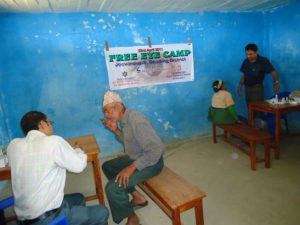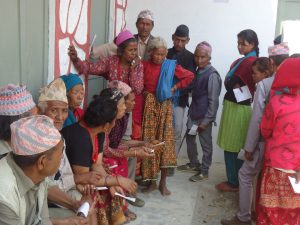 WHAT PEOPLE SAY:
100-year-old Gopal Tamang said, "I've been unable to see clearly for the last three years. I had always hoped to see the world again and my dream has come true only because of this camp .I'm feeling very happy."
80-year-old Mrs Jethi Tamang, said, "For the last four years, I've been unable to see. I felt a cloud in front of the eye. It was terrible for me to work and see. Now I can see clearly and am very happy with the camp."