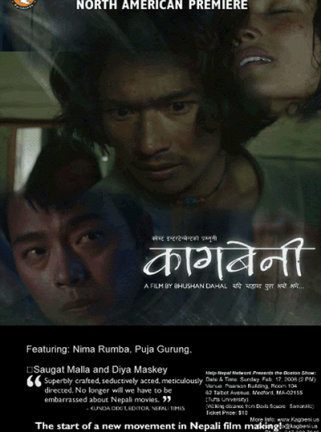 Created Date: February 17, 2007
Author: HeNN
Comment(s): 0
North American Premiere of Kagbeni for HeNN
HELP NEPAL NETWORK, One Dollar a Month Fund for Nepal (www.helpnepal.net) presents the Boston Premiere of Kagbeni.
(All proceeds will go for construction of HeNN's shelter for children affected by conflict)
Date: Sunday February 17
Time: 2 PM
Duration: 2 hours 10 minutes
Venue:
Pearson Building, Room # 104
Tufts University
62 Talbot Avenue,
Medford, MA -02155
(walking distance from Davis Square, Somerville)
Directions: http://inside.tufts.edu/compass/?p=b&b=m009
Ticket Price: $10
Contacts:
Anil Shrestha (anil.shrestha@gmail.com)
Phone: 617-861- 4477
Tickets will be available at:
Bombay Market, Somerville;
Well Foods, Somerville;
Punjab Foods, Arlington
The movie has English subtitles.
Limited seating.
A second show can be arranged depending upon the interests of audience.