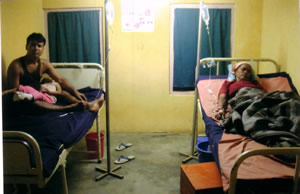 Created Date: July 18, 2008
Author: HeNN
Comment(s): 0
Nepali Youths Complete British 10K Run
Six Nepali youths have completed the British 10K Run on July 6, 2008 to raise funds for Help Nepal Network.
Paras Joshi, Niraj Shrestha, Suraj Prasai, Nitima Shrestha, Sushila Prasai and Tripti Joshi, all of British 10 K runnerswhom reside in London, completed the 'British 10k Run' to help raise funds for Helping Hands Community Health Clinic in Khanigaun, Parbat district in Nepal.
"We wanted to do something that would benefit Nepal. We were thinking of doing something different and interesting at the same time," said Paras Joshi, one of the participants in the British 10K Run.
The participants were successful in raising their targeted amount of £2,500 which is the total cost of the medical equipment for the health clinic.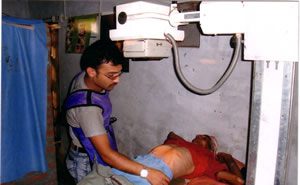 All six runners came together to form the 'Sukunda Running Club' some six months ago to run the British 10K run to raise money to help poor and vulnerable people in Nepal.
The fastest time for the 'Sukunda Running club' was 52 minutes.
Helping Hands Community Health Clinic in Khanigaun – 2, Parbat, Nepal
Helping hand parbat healthpostThis health post was established in 2005 and is providing lifesaving treatment to community of 100,000. It is desperately in need of much needed laboratory equipment – basic items that are taken for granted even in Kathmandu.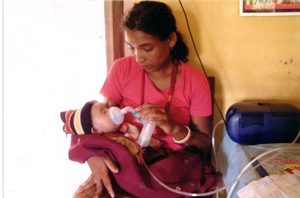 Below is a list of the equipment that the funds raised by the Runners will buy. The equipment will enable the medical personnel in the health post perform vital blood tests to guide therapy.
S.N Items Qty Rate Remarks
1 Oven NSW 12″ X 12 " 1 £ 120 For sterilization
2 Incubator 1 £120 Culture in 37 C
3 Colorimeter digital (ELICO) 1 £320 Bio-Chemical test
4 Auto Analyzer (stat fax USA semi) 1 £1600 Analysis of blood tests
5 Pettiest 36 pairs £60
6 Wire Lop + Holder 2 set £3
7 Spirit lamp 2 pkt £1
8 Magnifying Glass 1 pkt £8
9 Macconkey Agar (Culture media) 500 gram £30
10 Nutrient Agar             " 500 gram £30
11 Nutrient Brolrh           " 500 gram £30
12 Bilesalt                       " 100 gram £9
13 Universal Bottle 200 pkt £26
14 Sensitivity Disk Different 1 set £13
15 Miscellaneous items    1 set £130  bandages/ syringes
TOTAL £2500
In order to be self sustaining, the health post has already set up a system of membership whereby donors pay towards an annual cost. This project is simply to enable the health post to purchase equipment that it would not be otherwise able to afford.
Parbat Helping Hands parbat helping hand healthpost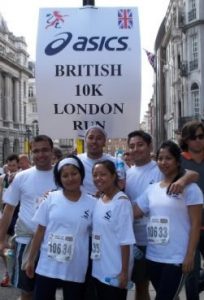 Please rise up to the challenge and help the runners for the British 10K in any way you can.