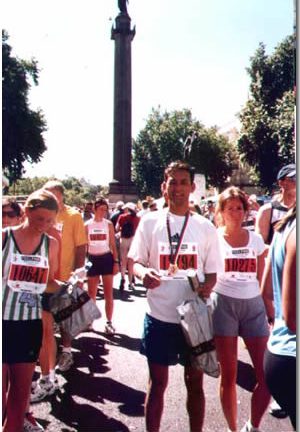 Created Date: July 13, 2003
Author: HeNN
Comment(s): 0
Nepali Student Runs British 10K To Support HeNN
Anil Thapa participated in the British 10 Kilometre Open Road Race on July 13th 2003.
He succesfully completed the race and raised 700 pounds for HELP NEPAL Network.
He handed over the money at the Help Nepal Charity Dinner held on July 20th, 2003 and was presented with a Letter of Appreciation.