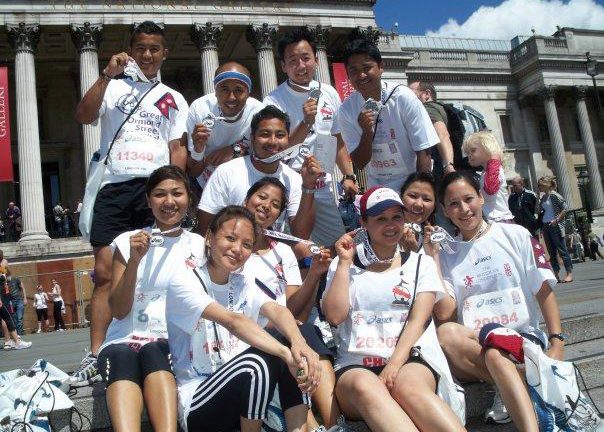 Created Date: October 05, 2009
Author: HeNN
Comment(s): 0
HeNN-UK Honors British 10K Runners
The Help Nepal Network (HeNN) UK chapter honored the participants of the British 10 K runners who took part in the run to raise funds for a HeNN project.
Amid the dinner organised at the Paradiso Restaurant, London, on 1st of October 2009, chairman of HeNN UK, Dr Pranab Gyawali, handed over 'Letter of Appreciation' to the British 10 K runners who were present on the occasion.
Dr Gyawali thanked the members of the Sukunda Running Club for taking part in the British 10 K Run for the second year and supporting charitable activities being undertaken by the HeNN for the benefit of disadvantaged communities in Nepal.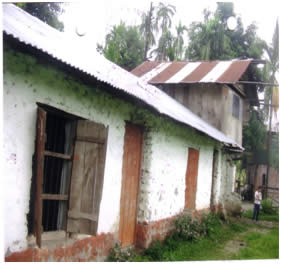 Paras Joshi, a member of the Sukunda Running Club and coordinator of the team, thanked HeNN UK for providing the group an opportunity to do something constructive for the benefit of one's motherland. Joanne Godfrey of the Dresdner Kleinwort Investment Bank, who has raised more than £2,000 pound for HeNN activities by taking part in the Flora London Marathon in April 2009, said she was really impressed and encouraged by the commitment expressed by the HeNN UK team and members of the Sukunda Running Club. She said she would continue to explore ways to raise funds for HeNN which were being used for wonderful purposes.
Last year, six members of the Sukunda Club had raised £2,500, which helped to purchase and install much needed vital equipments at the Helping Hand Community Health Clinic in Phalebas, Parbat. The purchase included an auto analyser, colorimeter and incubator that have helped to offer a range of health tests locally.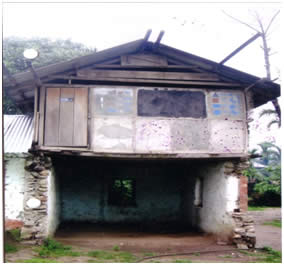 In July last year, nine members of the Sukunda Running Club– Paras Joshi, Tripti Joshi, Niraj Shrestha, Niraj Rajbanshi, Amol Gurung, Meghna Rajbanshi, Reena Sherchan, Pritma Piya and Alice Shrestha– took part in the British 10 K Run 2009, to raise funds for a school in Jhapa, eastern Nepal, under the auspices of Help Nepal Network (HeNN), the first global charity promoted by Nepalis themselves.
The team has already raised over £ 3,000 pounds and has set a target of raising £4,000 to help renovation of Sri Devi Lower Secondary School at Bahundanda in Jhapa district. The school is in a dilapidated condition and needs immediate renovation. Click Here to see the picture of the school building.
Those who want to support the construction of the school building can do so by visiting www.justgiving.co.uk/british10krun2009.