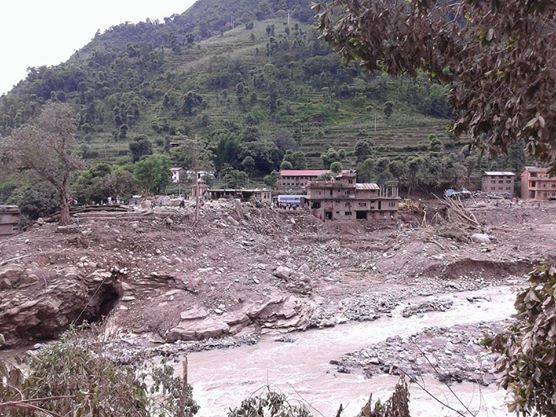 Created Date: September 22, 2014
Author: HeNN
Comment(s): 0
HeNN To Support Landslide-Swept School
September 22, 2014 – The HeNN is supporting the reconstruction of Bansanghu secondary school in Sindhupalchowk district, which was swept away by a landslide.
The HeNN has committed to provide the support of Rs 10 lakh to reconstruct the building of the school in a location a bit further from the site of landslide.
It has also provided furniture worth Rs 1 lakh to help run the temporary classes in the meantime.
The devastating landslide that occurred in August in Jure of Sindhupalchowk not only obstructed the mighty Sunkoshi river but also swept away many houses killing scores of people.
The Bansanghu Secondary School was completely destroyed. It is feared that 35 out of total 175 students of the school were also killed in the same landslide.
In total over 150 people were killed in the incident.