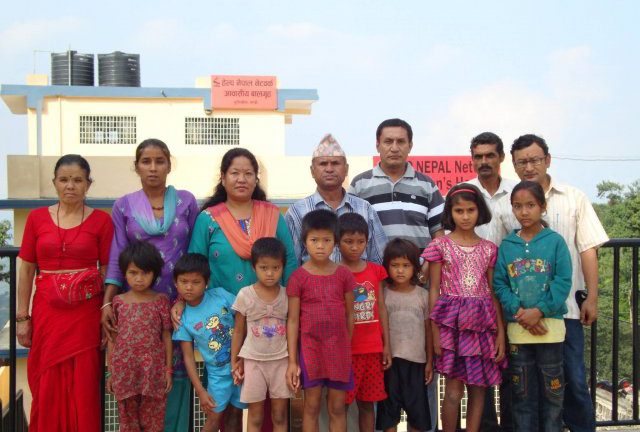 Created Date: September 15, 2014
Author: HeNN
Comment(s): 0
HeNN Shelter Starts Operation With 9 Girls
September 15, 2014 – The shelter for orphan children built by the HELP NEPAL Network (HeNN) in Dhulikhel has come into operation.
Following the final round of government inspection and green signal by the officials, the first batch of 9 girls has started to live in the HELP NEPAL Network Children's Home.
HeNN aims to increase this number to 12 soon and after a year we hope to increase it to around 30.
The children have already started attending the nearby Panchkanya Secondary school, which is also being supported in its upgrading by the HeNN.
The formal inauguration of the shelter is scheduled for later this year.
HeNN was inspired to undertake the project by an unwavering desire of Oz Bayldon, the Founder of Nepal Balbalika Trust (NBT), a UK-registered charity, to help the children in the country.
HeNN then managed to secure — thanks to the local community — a huge piece of very expensive land for free of cost in Dhulikhel, a scenic hilly town in the east of Kathmandu.
Oz Bayldon, a musician by profession, organised the World's Longest Gig in London and then in late 2005 World's Highest Gig just above the base camp of the Mount Everest to raise funds for the project.
However, as the funds were not sufficient to complete the project, the work on the shelter slowed down.
Meanwhile, Dr Franz Schmid from Switzerland, who came in HeNN's contact by chance, was so impressed by the work of HeNN that he decided to help complete the shelter.
The assistance of HeNN volunteers in Kathmandu and the support of local community have been equally invaluable in the construction of the shelter.