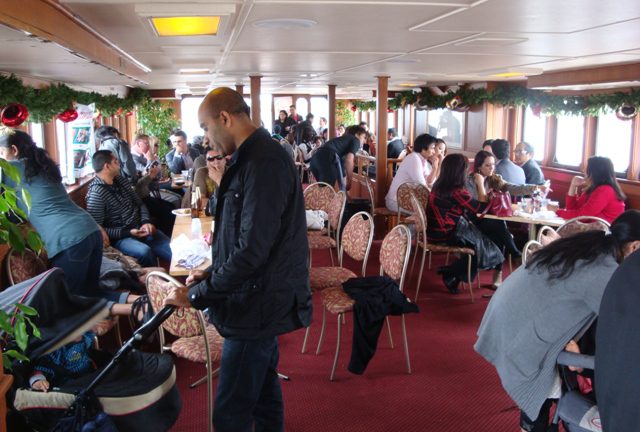 Created Date: September 18, 2011
Author: HeNN
Comment(s): 0
HeNN Australia Raises Funds Through Cruise & Auction
In a fun-filled family atmosphere, the Melbourne team of the HELP NEPAL Network Australia organized a fund-raising event collecting AU$5360.00.
The events included four hours cruise trip from Docklands to Williamstown accompanied with tastiest Nepalese cuisine on Sunday, 4 December 2011.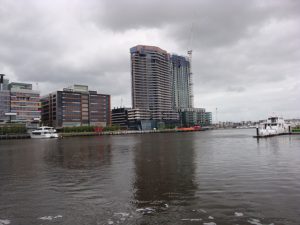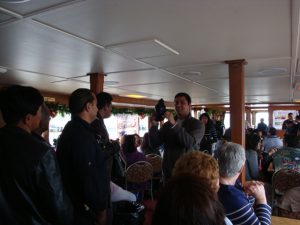 The fund was raised through cruise ticket sales, raffles, auctions and donations from business and individuals.
More than 140 individuals including children, students and families took part in the event. The list included, among others, Mr Chandra Yonzon, the Honorary Nepalese Consul to Victoria accompanied by Ms Yonzon, and the president of Nepalese Association of Victoria (NAV), Mr Bom Yonzon.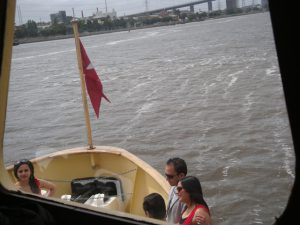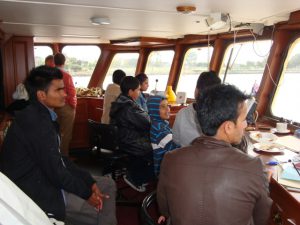 The cruise ride was enjoyed by kids the most. They even got some cruising classes from Mr Leigh, the captain of Victoria Star Cruise.
Ms Mamata KC did an extraordinary job of selling the raffle tickets. Mr Madhu Pokhrel donated the third prize, and Mr Jog Limbu donated the rest of the prizes. Ms Sunita Pant, who won the second prize donated it back, which was later auctioned.
Mr Ali, a well wisher of Help Nepal Network, was a fantastic auctioneer. He successfully sold all the items fetching good prices.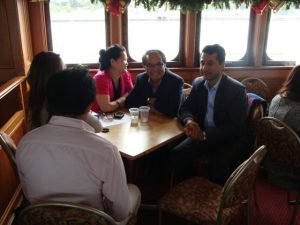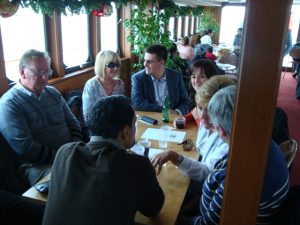 Mr Job Limbu, Mr Shree Pant, Dr Raju Adhikari and Mr Raj Gaire had donated the items for auction. Mr Bhim Neupane, the proprietor of Kantipur Restaurant, donated dinner tickets for auction.
Many individuals who could not join the event donated funds individually. Mr Diwakar Basnet, Mr Ranjan Vaidya, Mr Ranjan Koirala, Mr Rohit Karki, Ms Deepa Rai, Mr Chering and Mr Praven Bhandari donated about $100 each for the charity. Mr Goba Katuwal, Mr Mahendra Lamsal and Mr Kiran Thapa also made some donations.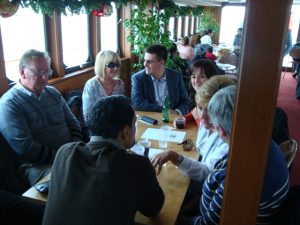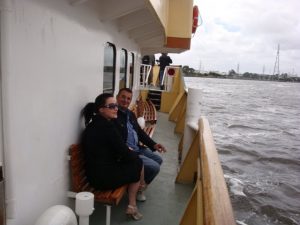 The cruise team, Victoria Star, had provided discounted price for the cruise. Similarly, Level1 restaurant provided the lunch in the cruise. The media coverage was managed by Namaste Melbourne.
Help Nepal Network Australia not only supports Nepalese projects, but also local ones. This year, following the demise of a few Nepalese children in Melbourne due to complicated medical conditions, 20% of the proceedings will be donated to the Murdoch Children Research Institute (MCRI) in Melbourne.