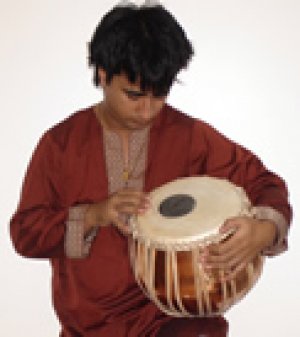 Created Date: March 25, 2008
Author: HeNN
Comment(s): 0
HeNN Australia Raises AU$14,000
HELP NEPAL Network Australia (HeNN Australia) has raised nearly AU$ 14,000 by organising fund raising programs in Melbourne, Canberra, Sydney and Perth.
The funds raised will be used for the construction of four classrooms at Sri Jeevan Jyoti Lower Secondary School in Hanspur Village Development Committee of Gorkha District, an e-library and other educational and health projects.
In Melbourne, a dinner and cultural program was organized in which around 200 HeNN Australia, Melbourne, members and friends of Nepal attended the program. An Australian mountaineer Nick Farr, who had successfully climbed Mt Everest in 2005, gave a presentation regarding his ascent of the highest peak in the world.
He also called upon all to support HeNN's activities in Nepal. Shanker Bairagi, Charge d' Affairs at the Nepali embassy in Australia, praised the work HeNN has been doing and assured his support in future HeNN activities.
In Canberra, HeNN joined hands with the Nepalese Community Association and organised a fun-filled program.
In Sydney, a fundraising dinner program was organised. During the programme, Dheeraj Shrestha, one of the foremost classical tabla percussionists based in Australia, gave his solo performance. The founder of Rhythm Sutra, Dheeraj has performed around the world including at the Royal Albert Hall, UK, Smithsonian Institute, Melbourne Commonwealth Games and the Big Day Out function. Dheeraj was accompanied by Mark Henman on the drums and Nick Aggs on the Saxophone.
The newly-appointed Nepalese Ambassador to Australia, Yogendra Dhakal, and Nepalese Honorary Consul General, Christine Gee, were among the distinguished guests to attend the function.
In Perth, a colourful program was organised by the Perth Nepalese Community Association.
Meanwhile, a young Nepali bride and an Australian bridegroom have used their wedding as an opportunity to raise funds for HeNN. Saleena Shrestha and Bradley Guy Macarthur requested their guests to donate money for two charities in Nepal and Australia instead of being lavished by wedding gifts. They chose HELP NEPAL Network and the Australian Heart Foundation as the recipients of their generosity.
The couple raised over AU$ 2,800 and each of the two organisations received half of the money raised.