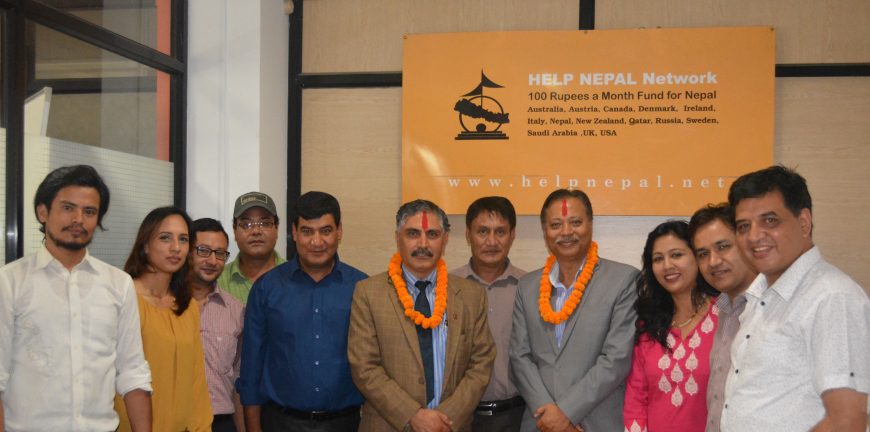 Created Date: August 10, 2017
Author: HELP NEPAL Network
Comment(s): 0
HeNN advisors nominated
On August 10, HELP NEPAL Network executive team and staff welcomed Shankar Koirala and Bijaya Gopal Rajbhandari in a small in-house ceremony. Koirala and Rajbhandari were nominated advisors to HeNN at the 15th Annual General Meeting (AGM) held on July 21, 2017.
Koirala is a former bureaucrat who has served as secretary and finance minister to the Nepal Government and Mr. Rajbhandari brings 36 years of experience working with UNICEF, most notably as country representative of North Korea and Thailand.
Health coordinator and secretary Lata Ghimire, education coordinator and co-secretary Arun Shrestha, and eLibrary coordinator and executive member Roshendra Dhoj Khadka briefed the newly nominated advisors on our ongoing projects and plans for the near future. Both Koirala and Rajbhandari said they were excited to be a part of HELP NEPAL Network's legacy.