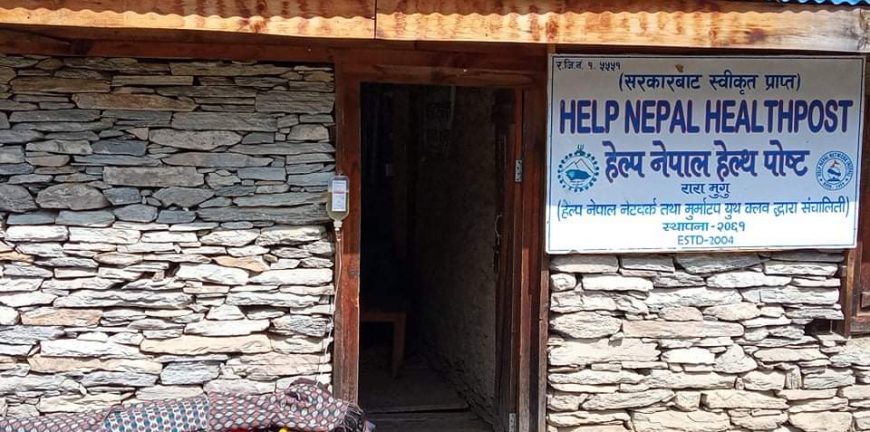 HELP NEPAL Network | Mugu Health Post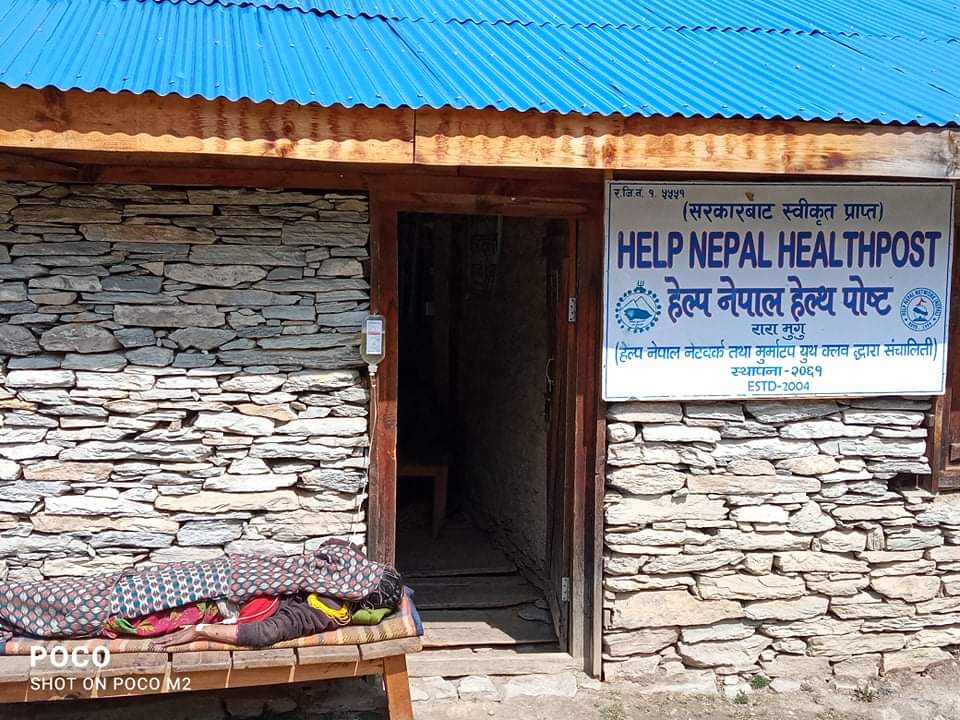 The HELP NEPAL Network's health post in Murma, Mugu, one of the remotest districts in Nepal, was established in June, 2004. Over the previous 15 years, the Health Post has had a discernibly positive impact on the lives of not just the locals but also those from surrounding villages. Common ailments like pain, fever, gastrointestinal and seasonal diseases can now be treated locally. Consequently, there has been a significant improvement in their quality of life due to factors such as accessibility and cost. Villagers don't have to walk for two and a half hours to reach the government-run hospital at Gamgadhi anymore. Typically, medicines at the Health Post cost half of what they cost at the pharmacies in Gamgadhi.
HeNN's Mugu Health Post is continually serving the local citizens (to more than 600 households and around 4,200 people) facing various health issues such as common cold, cough, fever, stomach pain, joint pain and skin disease. The health post has not only been providing basic health facilities with necessary checkups and health treatments to the residents but also visitors around the place.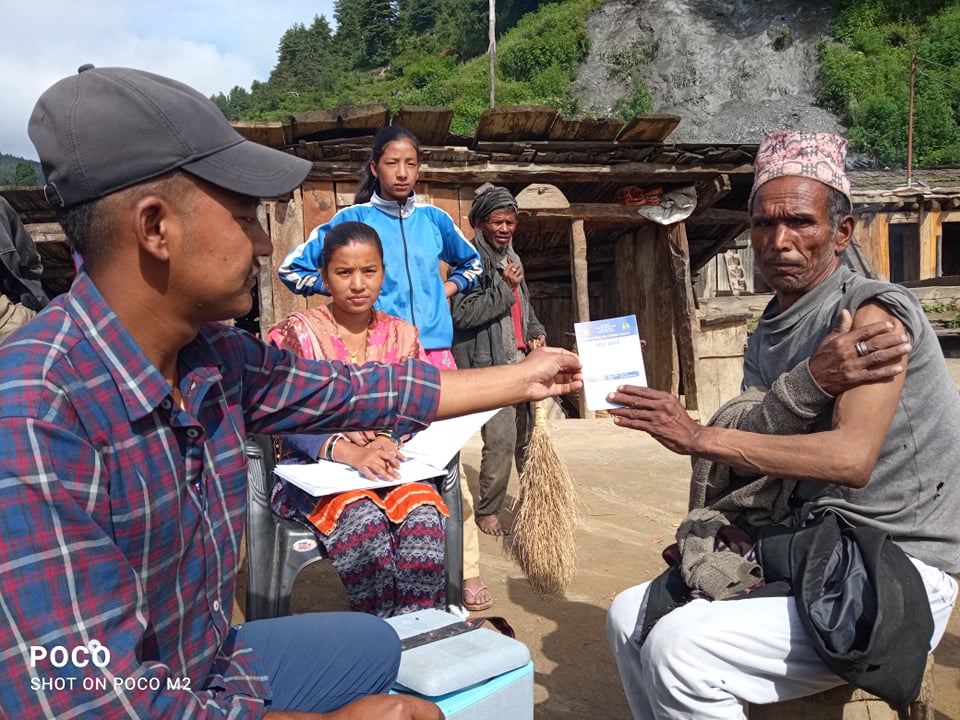 Additionally, the health post has provided the local citizens significant relief packages for its residents. The Health Post has not only been diligently serving the residents there during this pandemic but also before this crisis. Importantly, the health post provides necessary checkup and treatment for local and foreign tourists as per their need. Also, in collaboration with Basic Health Post in Chayanath, Rara Municipality, ward no. 08, HeNN's Mugu Health Post vaccinated a total 35 people (old age group) with the first dose of Vero-cell with the help of Mugu Health Post staff.