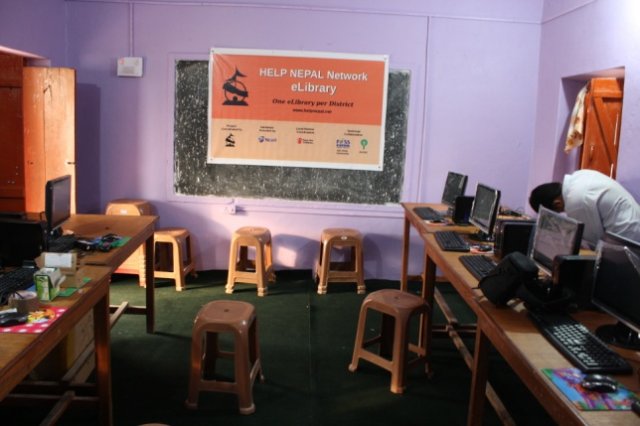 Created Date: June 30, 2011
Author: HeNN
Comment(s): 0
HELP NEPAL Establishes Five More eLibraries
30 June 2011: In collaboration with telcom giant, Ncell, and an international charity, Save the Children, HELP NEPAL Network (HeNN): 100 Rupees a Month Fund for Nepal, has set up five more eLibraries in five districts.
That has taken the number of eLibraries set up by HeNN, on its own or in collaboration with other organisations, to 22.
The new libraries were set up in Janakalyan Rastriya Primary School, Nawalparasi, Taltuleshwori Lower Secondary School, Sindhupalchoke, Darakh Higher Secondary School, Kailali, Lekhani Higher Secondary School, Baglung and Janata Domi Chaudhary Higher Secondary School, Siraha.
The project is part of Ncell's campaign to help improve the quality of education in Nepal.
Ncell had been working with Save the Children's "Adopt a School" programme which is a partnership between community schools and the private sector of Nepal.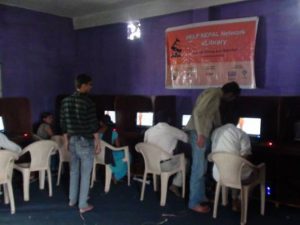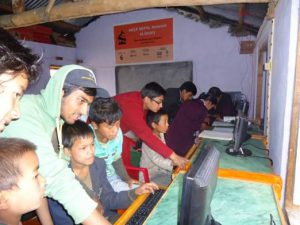 The Adopt-A-School Program facilitates children's access to quality education through the engagement of businesses and individuals.
HeNN is extremely grateful to both Ncell and Save the Children for entrusting HeNN to implement their plan.
Save the Children had helped HeNN to set up two eLibraries in Sindhupalchok and Udayapur districts in the past.
"Children are the foundation of any country's future. We believe that they should be provided with proper opportunity to health and education. We are happy to contribute in children's education in Nepal," said Pasi Koistinen, CEO of Ncell.
Brian J Hunter, Country Director of Save the Children, said, "This collaboration underlines our initiative to engage the private sector in our work to facilitate quality education for children; and it also exhibits Ncell's commitment towards children and their right to education."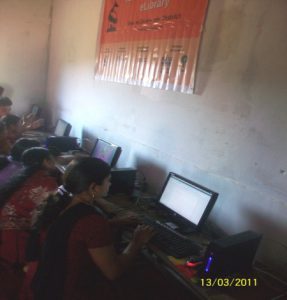 After setting up the five eLibraries, The Coordinator of HELP NEPAL Network's eLibrary campaign, Jwalanta Shrestha, said, "eLibrary is an extremely effective means of providing both academic as well as computing knowledge to children in remote villages. Hence, HELP NEPAL wants to expand the eLibrary campaign as much as possible."
HELP NEPAL Network is the largest charitable network of Nepalis living in different parts of the world. It has chapters in 14 countries and is run fully voluntarily. The Network's three-member office in Kathmandu is run by a separate Administrative Trust Fund set up with the help of generous Nepali donors. That allows HeNN to spend 100% of donations on projects.