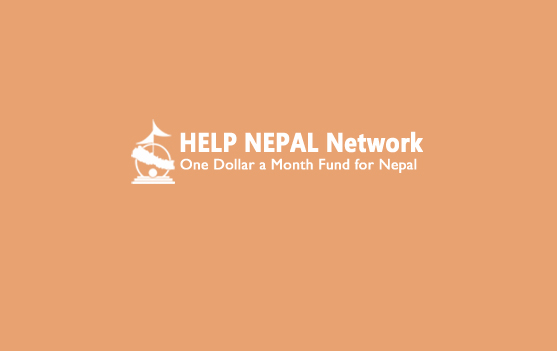 Created Date: December 18, 2000
Author: HeNN
Comment(s): 0
Funds Handed Over For Two More Projects
On December 7, 2000, HELP NEPAL Network – Nepal organised a small function in Kathmandu to hand over money for the third and fourth projects being undertaken by HELP NEPAL Network, which represents Nepalese in around a dozen countries.
The fund for the two projects were jointly raised by HELP NEPAL groups in the UK, USA, former Soviet Republics and Russia, Australia, New Zealand, Thailand, Finland, Belgium, Austria, Italy and Nepal.
£1,200 was handed over to the headmaster of Saraswati Primary School in Bijayanagar, Pyuthan, Mr. Jeev Raj Neupane, to reconstruct the building which was in a derelict condition.
Similarly, £600 was handed over to Lion's Club, Lalitpur, to run a Hepatitis B vaccination programme at Sharada Secondary School at Pashupati in Kathmandu.
Our assistance will be matched by the recipients' participation through local fund-raising efforts and voluntary labour, which reflects our policy to encourage local involvement and discourage donor-dependent mentality in the projects that we undertake.
Our encouragement of local participation was extremely successful in our first tow projects. Also on 7th December 2000, the President of the Nepali Association in Victoria, Australia, Dr Raju Adhikari, handed over around £400 to HELP NEPAL Network-Nepal to help stock and furnish the library that HeNN built in Dunai, Dolpa, earlier that year. HELP NEPAL Network expresses its sincere gratitude to the Association for agreeing to work together in Dolpa project and hopes that the partnership between the two organisations will go a long way in helping Nepal.
HeNN also used the occasion to announce that the medical equipment worth about £1,500 had been shipped from London to Kathmandu and was being distributed to suitable parties. The equipment was kindly received from the St George's Hospital in London.
The chief guest of the function, State Minister for Health, Mr Tirtha Ram Dangol, praised the efforts of HeNN to encourage Nepalese around the world to contribute to Nepal. Mr Arun Singh Basnet, Nepal Co-ordinator of HeNN, outlined the philosophy of HeNN and also pointed the difficulties in getting involved in such activities in Nepal especially mentioning the fact that the medical equipment sent from London were stopped by the airport customs and had taken nearly two months to go through the bureaucratic process before releasing them.
Dr Pranab Gyawali, Vice Chair of HeNN – UK, said this was the first time Nepalese in different parts of the world were networking to run charitable projects in Nepal and the organisation would continue to encourage more Nepalese to get involved in charitable works in Nepal. Dr. Raju Adhikari, President of the Nepalese Association Victoria, Australia, said if there were credible institutions like HELP NEPAL, expatriate Nepalese would do more for the country.
The function was attended by around 150 guests.