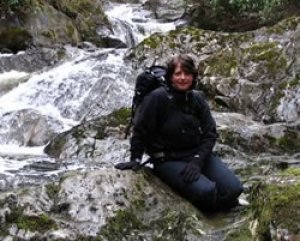 Created Date: September 22, 2005
Author: HeNN
Comment(s): 0
From Trekking to Fashion Show – Every Little Helps!
Anne-Marie Martyn a novice trekker from Essex , England will be participating in a group trek organised by Safe Journey Adventure to the breathtaking area of Everest base camp.
However not content with just visiting the country, Anne-Marie embarked on a fund-raising mission to help our charity raise money for our children project.
'I felt responsible, like I had to give the country something back for my visit. I've always wanted to visit Nepal, and now that I finally am I want to show my appreciation. It's only a small gesture but it will go a long way I hope .'
By raising money at a recent work organised fashion show, Anne-Marie has helped collect almost US$1700 for Help Nepal.
In addition, Anne-Marie and other trekkers will be using their spare luggage capacity to take old clothes to Nepal and distribute to the needy.
Help Nepal would like to thank Anne-Marie and all the trekkers for their generosity and commitment. We wish you all the best for a safe and enjoyable trek.