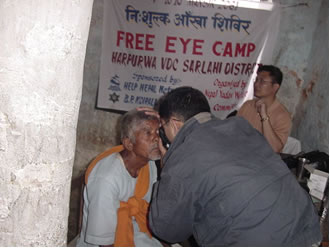 Created Date: July 19, 2004
Author: HeNN
Comment(s): 0
Five-Day Eye Camp, Sarlahi
PROJECT:
Five-day Eye Camp
LOCATION:
Haripurwa village, Sarlahi district
PARTNER:
Yadav Sewa Samiti, Sarlahi
B P Koirala Ophthalmic Institute, Kathmandu
COST:
HeNN contribution: US$4,200
TIME:
November 2004
PROJECT DESCRIPTION:
This 5-day camp took place in the terai region of east Nepal. Surgery was performed in the field.
One elderly lady was airlifted to Kathmandu to continue with treatment in the capital due to the severity of her disease.
2,800 patients were given eye checks. 188 patients underwent surgical operation for cataracts.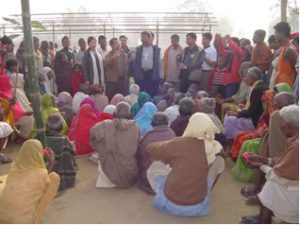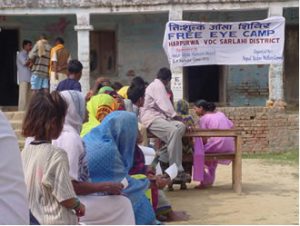 WHAT THEY SAID:
Sixty-year old Chabila Raya had this to say:
"Before the operation I was not able to see with my one eye and vision of my other eye was also not very clear so I could not even work properly due to my eye sight. Now I can see, now I can work and make a living, thank you so much."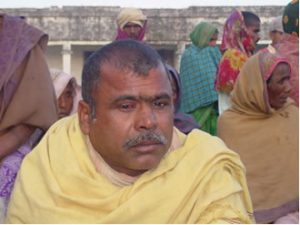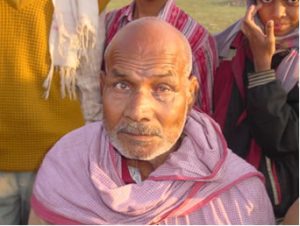 And, Dr. Jyoti Baba Shrestha, the senior most doctor with the group said, "Credit goes to Help Nepal Network for bringing us to this remote area. It is all because of you people, we got an opportunity to serve such a poor community."