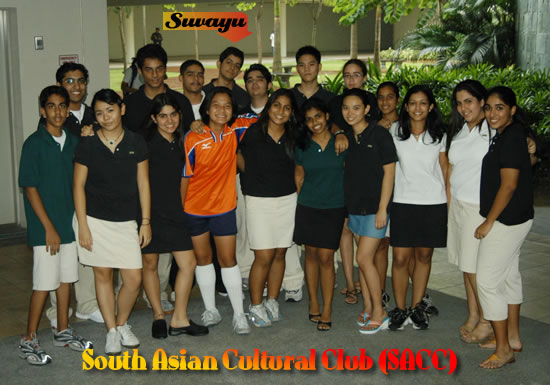 Created Date: July 18, 2004
Author: HeNN
Comment(s): 0
Fasting For Help Nepal Health Post
Students from different parts of the world, led by a 17 year old Nepali in the Philippines completed a 2 day fast between the 23rd and 26th of November to help raise awareness and funds for the Health post in Mugu.
Following an international call for help by HeNN, Suvayu Pant studying in Grade 12 at the International School of Manila took the lead and campaigned in association with the South Asian Cultural Club of the school to hold the charity event.
What started as a local- school project, evolved into an international fund raising event. Countries where concerted effort to raise funds were made included the Philippines where approximately $500 was raised in 2 days. Other countries participating in the fundraise included USA and Canada and the preliminary total raised so far is $2400.
The funds raised will be used entirely for the benefit of the health post in Mugu. It is a well known fact that the area in question has one of the highest rates of maternal and childhood mortality in the world. This combined effort of students throughout the world to help is very much appreciated by HeNN.
If you would like to make a donation please do so either via the secure link –
or via a regional HeNN team closest to you.
About Suvayu Pant:
Suvayu Pant is a 12th grade student at the International School of Manila, Philippines. He was born in Bangkok, Thailand and has lived outside of Nepal all of his life. Because of this, he has always felt detached from mainstream Nepali culture. Also, in the wake of the Maoist insurgency and subsequent politico-economic failures, he has felt powerless in his inability to help his countrymen. This is why he feels HENN provides such a perfect opportunity for him to do what he could not before. Given this, Suvayu will perform a 2 day long fast to raise funds for the Mugu Health Post. He will be working with the SACC in his school. The SACC is an organization created to celebrate the diversity of South Asian culture.
After college, hopefully in the United States , he will go to Nepal and pursue a career in the Ministry of Finance.
About Daniel Johnson, 17 years old, Canada
Daniel Johnson, describes himself as a Jewish home schooled American in Canada , a very, very small minority without any visible public notice. Currently he is the Executive Assistant to Rand Sisson, MLA Alberta Alliance MLA candidate in his home city, and after hearing of the Mugu clinic problem he devoted his spare time to helping Suvayu in his quest to assist those in Nepal . " Because often enough those needing the most help or outside assistance, are the recipients of the fewest charities and organizations, knowing this just from personnel experience."
About Sasha Gidwani, 16 years old, USA
Sasha Gidwani is a senior at Winter Park High School in Orlando , Florida . Learning through her friends about Fast for Nepal and that one of her very friends had started this project was what got Sasha interested. She did not realize that even a high school student would be able to start something this big, as Suvayu has done. " I knew that I would be supporting a good cause and that is what got me started."
About Vennesa Yung, 16 years old, Hong Kong
Vanessa is a Chinese 16-year-old high Schooler in Hong Kong . The reason she joined the fundraise was that she having visited Nepal in the past always wanted to help the people in such areas having difficulties with basic things. She was most recently in Nepal in August 2003 with Unicef and felt very moved. She felt compelled to do something saying; "as long as I can, I will ".
About South Asian Cultural Club:
The South Asian Cultural club was created by the students to celebrate the diversity of South Asian Culture. Although over the past years, SACC has projected itself as more of a cultural event organizer, it has now decided to branch out to the aspect that lies at the very core of South Asia ; that is its poverty. With the purpose of alleviating poverty and making a difference members of SACC extend their horizon to community service programs. While searching for a commendable South Asian community service program, they learned about the Help Nepal Network and were enthusiastic to work with a renowned organization like HENN.
Donation
If you wish to contact him, you can email him via admin@helpnepal.net . If you wish to support the cause Suvayu would welcome your donation either via
or
by sending cheques payable to Help Nepal Network to your nearest HeNN team.
Please indicate 'Suvayu's fast' on the back of Cheques.