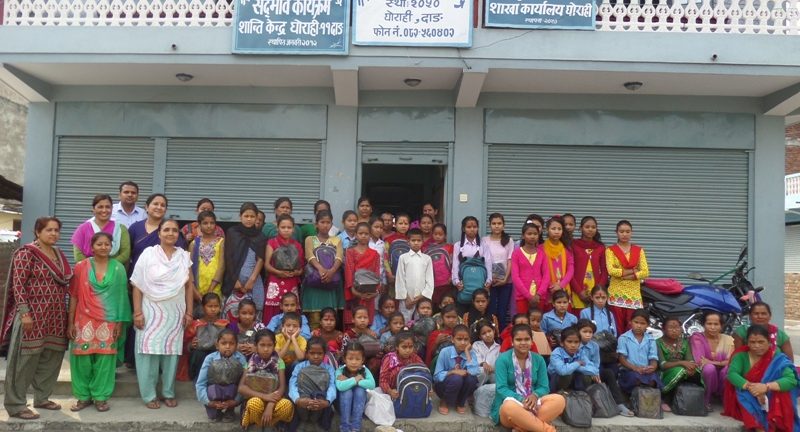 Created Date: July 18, 2018
Author: HELP NEPAL Network
Comment(s): 0
Educating children in Nepal
Mission
Our mission is to sponsor as many children as possible from the poorest backgrounds of Nepal to complete their school education.
Educating children from Nepal
Children from poor and marginalized families living in areas of Nepal affected by the long civil war and subsequent earthquakes are unlikely to have the resources or opportunities to become educated.  We want to change the lives of some of those children for the better.
Although our mission is to support both boys and girls, it is clear that cultural and socioeconomic inequality is most likely to prevent girls from accessing uninterrupted education throughout their childhood.
Whilst almost 90% of children in Nepal are enrolled in primary schools, many girls do not stay because their education is not seen to be a priority and are expected to support their families by doing household chores and paid work.  Many are married when they reach puberty.
Your Donation
So, we need your help.  Our aim is to support as many children as we can to finish their education, so long-term as adults, they are able to earn and support their families and communities as well as support the education of the next generation of children independently.
Donations are always welcome but we ideally would like a long-term commitment to support a child throughout their education.  However, a one-off is always an option if you are unable to make a long-term commitment.
A regular donation of £20 per month (£240 per year) pays for school registration, the monthly fees, the three mandatory annual exams, the school uniform and bag, shoes, books and supplies such as writing paper and pens.
All donations go directly to funding the children's education.  There are no administrative or other costs.
We, Help Nepal Network, is the UK registered charity, and have a successful track record of helping constructing schools, health posts and providing emergency humanitarian assistance in Nepal. We submit our accounts to the Charity Commission in the UK on an annual basis.
The child you sponsor will send a photograph and updates on how they are progressing.  An annual newsletter will also be produced to keep sponsors up to date.  All the children will be monitored by the Nepal Women's Community Service Centre (NWCSC), a non-governmental organization working across the Rapti region of Nepal.
Thank you

Contact Us
---
We are here to answer any questions you may have about Educating Children in Nepal. Reach out to us and we'll respond as soon as we can.
[contact-form-7 id="4610″ title="Contact form 1″]