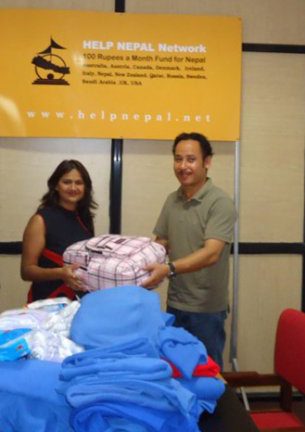 Created Date: July 19, 2011
Author: HeNN
Comment(s): 0
Donation to Cloth Bank Nepal, Kathmandu
Project:
Donation to Cloth Bank Nepal
Location:
Kathmandu
Partners:
HeNN
Sri Chinmoy Center
Time:
June, 2011
Project Description:
A box of clothes was handed to Cloth Bank Nepal on 23 June 2011 at HeNN office, Kathmandu. The clothes were donated to HeNN by Sri Chinmoy Center.
The clothes were handed over by Mr. Ramanath Shrestha, HeNN Nepal Treasurer and e-Library coordinator to the President of the Cloth Bank Nepal.
Cloth Bank Nepal collects clothes from different source and distributes them in the rural parts of Nepal.