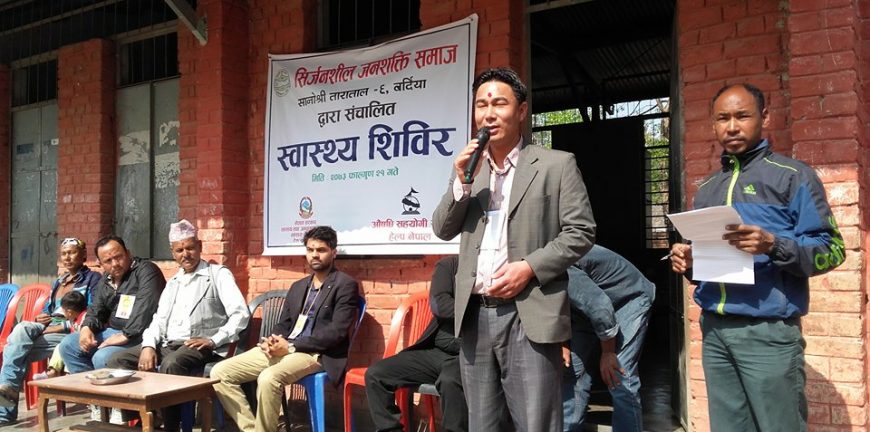 Created Date: March 10, 2017
Author: HELP NEPAL Network
Comment(s): 0
Donation to Bardiya Health Camp
HELP NEPAL recently donated medicines worth NRs. 30,000/- (Thirty thousand rupees only) to a health camp organized by Srijansheel Janashakti Samaj in Sanoshri Taratal municipality, Bardiya. The health camp conducted on March 4 was initially scheduled for February 26 but had to be postponed due to a local strike by doctors and medical practitioners.
According to a report from the organizers, more than 600 people were registered at the one-day health camp. Free medicine was distributed under the supervision of Dr Sushil Neupane and Dr Naresh Sunar with assistance from nurse Sushila Thapa to those who couldn't afford it.
Most of the registered patients suffered from high blood pressure and high sugar levels. They were referred to the district hospital in Bardiya. Patients suffering from gastritis, iron deficiency, cold and fever, skin allergies and water-borne diseases along with pregnant women were treated during the camp.
Children were given Albendazone, chlorine tablets and ORS to avoid water borne diseases. Calamine lotion, ciprofloxin, amoxicillin were also distributed to patients as per the need. Patients suffering from body aches were given lofen gel, fortiplex-M, and iron tablets were given to those suffering from weakness and especially to pregnant women.