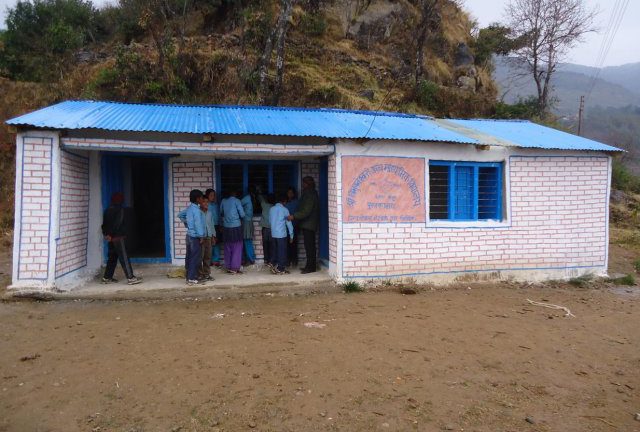 Created Date: July 18, 2013
Author: HeNN
Comment(s): 0
Construction of Tribhuvaneshwori HS School, Bajura
Project:
Construction of library building in a Bajura School
Location:
Chhatara -5, Bajura
Partners:
HeNN
School Management Committee
Cost:
NRs 413,900
Time:
2014
Project Description:
Shree Tribhuvaneshwori Higher Secondary School located in Chhatara VDC, ward no 5, Bajura was established in 1959. The school consists of 571 students with 14 teachers.
Due to increasing number of students, the school approached HeNN to construct a building. For that, HeNN supported the school in constructing a two-room library building.
The project was started with the financial support from HeNN UK ( £1513.02) and HeNN Sweden ( SEK 12563.95). The construction work was completed in early 2014 with a total support of NRs 413,900/- in three installments.