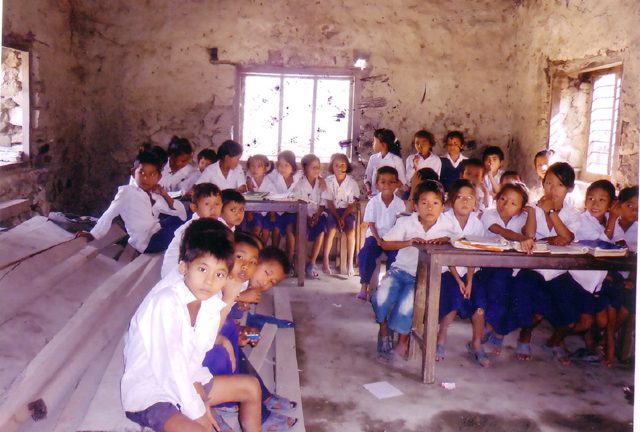 Created Date: July 18, 2010
Author: HeNN
Comment(s): 0
Building Construction of Mugu Primary School, Morang
PROJECT:
Construction of a building for Shree Mugu Primary School
LOCATION:
Kerabari VDC, Morang
PARTNERS:
Help Nepal Network
Run For Change
School management committee
Construction committee
Teachers and parents
COST:
(USD 1= NRs 71)
Total project cost estimated: USD 8,450.71
Run For Change contribution (Through HeNN): USD 4,225.36
VDC contribution: USD 704.23
DDC contribution: USD 1,408.45
Community Forest Group contribution: USD 140.85
Natural Resources Committee contribution: USD 642.26
Community contribution: USD 563.38
Volunteery labor contribution: USD 766.20
TIME:
December 2010 – January 2012
PROJECT DESCRIPTION:
Shree Mugu Primary School was established in 1983 with the support of local parents and intellectuals. The school is in a dilapidated condition and needs to be renovated.
The school approached Help Nepal Network for the financial support to construct the school building. HeNN has decided to provide USD 4225.36/- in three installments.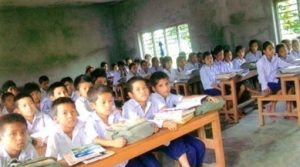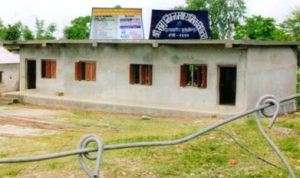 The first installment of USD 1408.46/- was handed over to the school on 27th December 2010 at the HeNN office. With the third installment provided in July 2011, construction of two class rooms is now completed.
The completed work includes concrete roofing, doors and windows fittings, wall and floor plastering.
The funds for these schools were raised by members of "Run for Change" (www.runforchangenepal.com) who took part in the British 10 km marathon event.