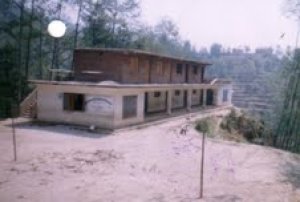 Created Date: July 18, 2007
Author: HeNN
Comment(s): 0
Classroom Construction at Kalikadevi School, Makwanpur
PROJECT:
Construction Of Additional Classrooms at Kalikadevi Primary School
LOCATION:
Palung VDC, Makwanpur disrict
PARTNER:
School Management Committee
COSTS:
(US$ 1 = NRs 68.02)
Prem Sagar Karmachari USD 1,764.19
Lyamho Pucha Youth Club, Kathmandu USD 514.55
Palung Village Development Committee USD 264.63
Palung Economic Development Committee USD 588.06
Global Action Nepal USD 294.03
HeNN contribution USD 1,837.69
TIME:
March 2008
PROJECT DESCRIPTION:
Shree Kalikadevi Primary School was established in 1988. The school building was destroyed in a thunderstorm in 1993 and after a year, six rooms on the ground floor were reconstructed.
Later, the school planned to upgrade itself from the primary level to the lower secondary level by constructing four new rooms on the same building.
The school received financial support from various sources and HeNN was more than happy to help them as well, which made the school possible to add the classrooms as shown in the pictures.