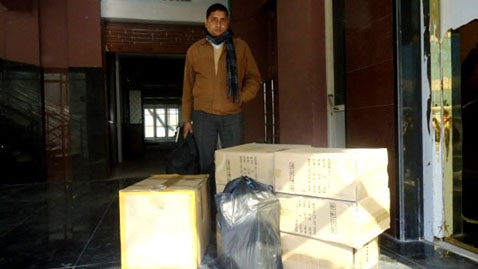 Created Date: July 18, 2011
Author: HeNN
Comment(s): 0
Computer Donation to Adarsha HS School, Dang
Project:
Computers Donation to Sri Adarsha Higher Secondary School
Location:
Lalmatiya, Dang
Partners:
HeNN
Foss Nepal
Cost:
USD 2221.93
Time:
November, 2011
Project Description:
In technical collaboration with Foss Nepal, HeNN had established an eLibrary at Sri Adarsha Higher Secondary School, Lalmatiya, Dang in January 2007. This was HeNN's first eLibrary project.
Due to some technical problems in the old computers, the school approached HeNN for new computers with latest system. HeNN provided six new computers worth USD 2221.93.