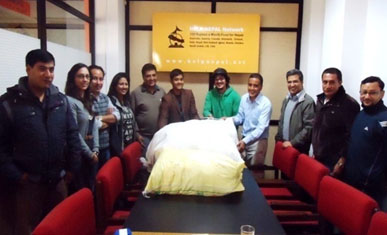 Created Date: July 19, 2012
Author: HeNN
Comment(s): 0
Clothes Donation to Chepang Community, Chitwan
Project:
Clothes Donation to Chepang Community
Location:
Chitwan
Partners:
HeNN
GoalNepal.com
MJ Club
Come On Youth Stand Up, Pokhara
Major Ram Krishna Shrestha (Nepal Army)
Theater Artist Rabindra Singh Baniya
Time:
2012
Project Description:
Help Nepal Network donated more than 1,000 pieces of new and old clothes to Under-privileged Chepang Community of Chitwan district.
The clothes were collected from GoalNepal.com, members of HeNN, MJ Club, COME ON YOUTH STAND UP, Pokhara and Major Ram Krishna Shrestha, Nepal Army.
The support came in response to the campaign started by theatre artist, Mr. Rabindra Singh Baniya a year ago.