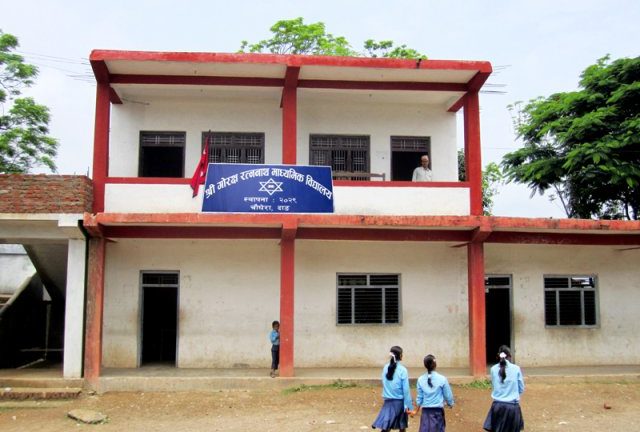 Created Date: July 18, 2011
Author: HeNN
Comment(s): 0
Classroom Construction of Gorakhsha Ratnanath School, Dang
Project:
Construction of additional classrooms, Gorakhsha Ratnanath School
Location:
Ghorahi Municipality Ward number 4, Dang
Partners:
HeNN
School Management Committee
Local Community
Cost:
£5932.21
(£1694.92 Local Community + £4237.29 HeNN)
Time:
November 2011 – August 2012
Project Description:
Gorakhsha Ratnanath, established in 1973 is a secondary school with 770 students and 19 teachers (2012). Due to increasing number of students, the school management, planned to build additional classrooms and approached HeNN.
With the financial support, construction of two rooms at the Shree Goraksha Ratna Nath School has been completed. HeNN would like to thank Sudip Gautam and Dario Lopez from UK for their financial support.