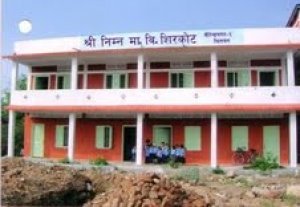 Created Date: July 18, 2008
Author: HeNN
Comment(s): 0
Classroom Construction at Lower Secondary School, Chitwan
PROJECT:
Construction of classrooms in Shree Lower Secondary School.
LOCATION:
Srikot, Chitawan, district.
PARTNER:
Shree Lower Secondary School.
COST:
US$4,615
TIME:
April 2008
PROJECT DESCRIPTION:
Established in 1977, the school building of Sri Ni Ma Bi (Lower Secondary School), Shirkot, Chitwan, comprised of 5 class rooms. After several years, the rooms started leaking severely during the monsoon thereby forcing the school to remain closed.
The school then took initiative to build two classrooms in the ground floor with the supports of local Village Development Committee (VDC), members of local community and the Bag Devi Community Forest Consumer Committee (BCFCC).
After getting a request from the school towards the construction of two more class rooms in the first floor, HeNN studied the proposal, approved it and contributed US$4,615 in December 2007.
The construction work was completed s in April 2008.