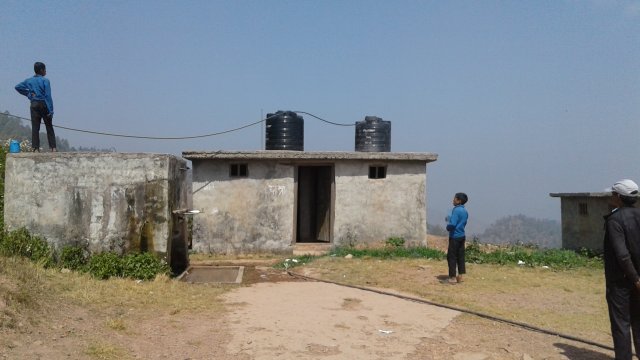 Created Date: October 18, 2016
Author: HeNN
Comment(s): 0
Classroom Renovation of Malika Secondary School, Surkhet
Project: Classroom renovation of Shree Malika Secondary School, Surkhet
Location: Paisara Chapre-9, Surkhet
Date: October 2016
Cost: NRs. 4,00,000/- (Four lakh rupees only)
Shree Malika Secondary School was established in 1989 as a primary school and then upgraded to lower secondary level in 1994. It was further upgraded to secondary school in 2000. The school runs up to class 10 and has 13 teachers.
The school was suffering from a severe infrastructure crisis at the time which affected the students physically and psychologically. It was also affecting the quality of education and hampering the intellectual development of students. The school approached HeNN for financial support to replace corrugated roofing sheets in classrooms and water tanks among other things. HeNN provided a financial support of NRs. 4,00,000/- (Four lakh rupees only) for zinc sheets, fasteners, cement, water tanks and pipes.
The project was completed in March 2017.