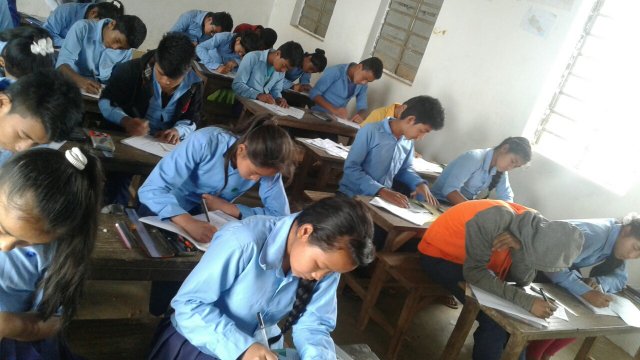 Created Date: July 18, 2016
Author: HeNN
Comment(s): 0
Classroom Reconstruction of Annapurna Secondary School, Dhading
Project: Classroom reconstruction of Shree Annapurna Secondary School
Location: Khari-7, Ghale Danda, Dhading
Date: July 2016
Cost: NRs. 15,00,000/- (Fifteen lakh rupees only)
Shree Annapurna Secondary School is a community school established in 2045 BS. The school employs 12 teachers and has 240 students from kindergarten to class 10.
The school approached HeNN for financial support to rebuild a four-room school building destroyed in the 2015 earthquake. The administration cited fear and mental stress pervading the lives of students for the immediate reconstruction of the school building.
HeNN released all three installments of NRs. 15,00,000 (Fifteen lakh rupees only) contributed by the Nepalese Community Nagoya (NCN), Japan and the project was completed in May 2017.