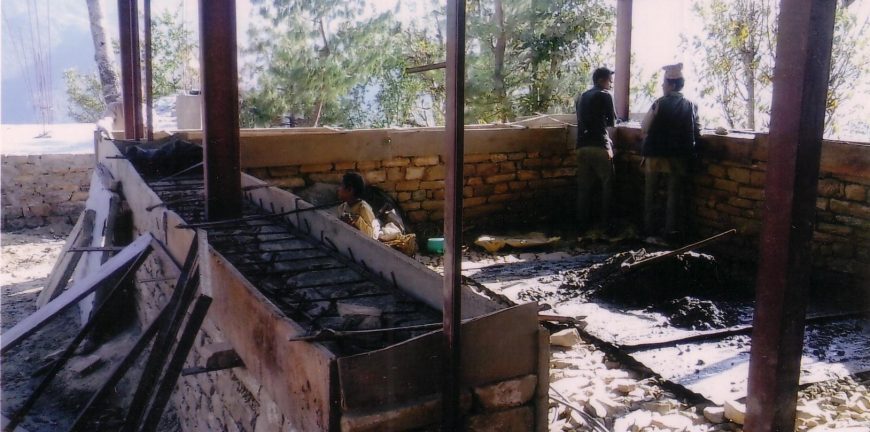 Created Date: April 18, 2016
Author: HeNN
Comment(s): 0
Building Construction of Dudhpokhari LS School, Dolakha
Project: Two-room building construction of Dudhpokhari Lower Secondary School
Location: Tamchet-5, Dudhpokhari, Dolakha
Date: April 2016
Cost: NRs. 8,95,488.21/- (Eight lakh ninety-five thousand four hundred eighty-eight rupees and twenty-one paisa only)
Dudhpokhari Lower Secondary School was established in 1966 and later upgraded to lower secondary in 2000. There are 113 students up to class eight.
Four out of nine classrooms were damaged in the 2015 earthquake affecting regular classes at the school. Classes are being conducted in temporary shelters. The school approached HeNN to rebuild damaged classrooms and received a financial support of NRs. 895,488.21/- from HeNN Sweden.
The project is currently in its third phase. A second installment project report was submitted to HeNN in March 2017.
The school has completed damp proofing (DPC) and construction of external walls.