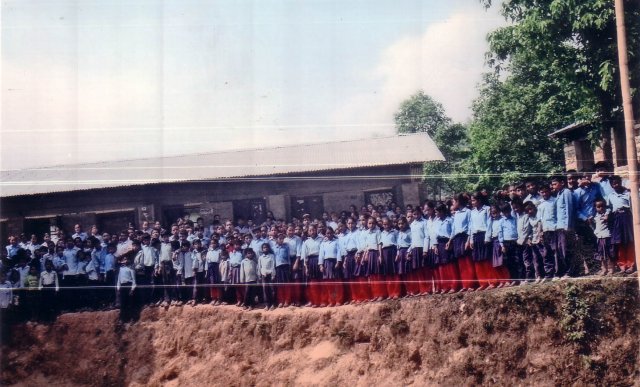 Created Date: July 18, 2010
Author: HeNN
Comment(s): 0
Building Construction of Thokarpa Secondary School, Sindhupalchowk
PROJECT
Construction of School Building of Thokarpa Secondary School
LOCATION
Thokarpa Village Development Committee (VDC), Ward No. 6, Sindhupalchowk
PARTNERS:
Help Nepal Network
Run For Change
School management Committee
Building Construction Committee
District Education Office
Village Development Committee
Teachers and Guardians
COST:
(USD 1 = NRs 71)
Total estimated costs: USD 10,726.83
Voluntary labour and other contribution: USD 4,388.81
HeNN contribution (contributed by Run For Change) USD 6,338.03
TIME:
December 2010 – January 2012
PROJECT DESCRIPTION:
Shree Thokarpa Secondary School was established in 1971 as a primary school.
The school had upgraded to class 9 and was in a plan to run grade 10 from 2010-2011. The school approached HeNN for the financial support to construct two additional classrooms to accommodate grade 10 and an increasing number of students joining the school. HeNN provided USD 6338.03/- in three installments, including the first installment on 27 December 2010.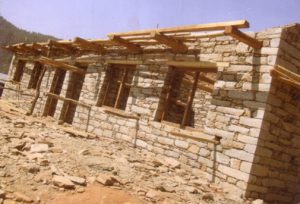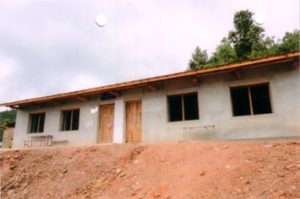 The construction work is completed now. The completion work includes roofing, doors and window fittings with grill, and floor plastering. The classes are smoothly running now.
Members of "Run for Change" (www.runforchangenepal.com) who took part in the British 10 K Run had sponsored the project.