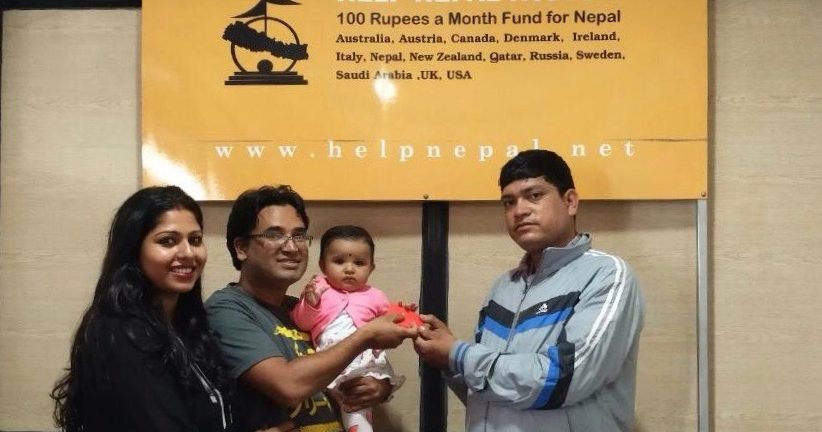 Created Date: September 05, 2017
Author: HELP NEPAL Network
Comment(s): 0
Pudasainis donate to FROH Nepal
One of our supporters, Mr. Suraj Pudasaini and his wife Srijana Pudasaini, donated NRs. 10,000 (Ten thousand rupees only) to First Ray of Hope (FROH) Nepal in the name of their daughter Adwaita.
FROH Nepal is a non-governmental non-profit in Namuna Basti, Baniyatar Height, Kathmandu. FROH runs a small children's home with 16 boys and girls- some orphans, some from disadvantaged families, some rescued from bonded labor in western Nepal, and earthquake affected districts.
The organization is struggling to meet the needs of the children due to lack of funds. Please reach out to Naya Ram Sarki at 9848307078 or contact FROH Nepal on their Facebook page if you would like to contribute.